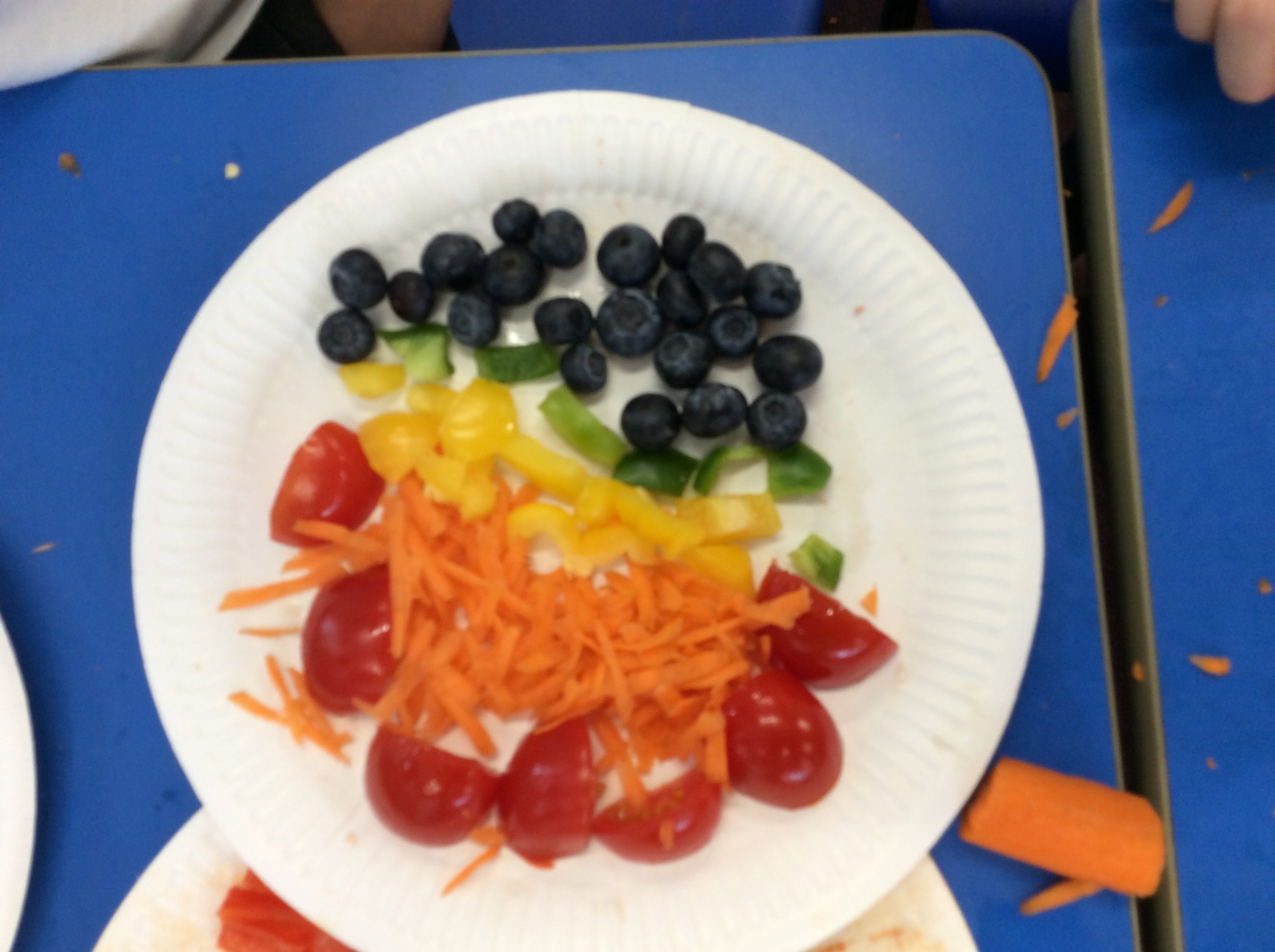 Tuesday 28th September,
Thank you for all of the wonderful fruit and vegetable donations. We took part in Harvest Live today and have been learning about peppers, blueberries, tomatoes and carrots
We have learnt about how they grow, how they are harvested and how the food then gets to the shops.
We finished the day by making a beautiful rainbow salad.