Welcome to our school
Welcome to the Newdigate Infant School website. Our aim is to give you a feel for the school and as much information as you need at your fingertips, but there is nothing as personal as a face-to-face meeting, so please feel free to give us a call and book a visit to get to know the school, staff and children better.
We are a small school at the heart of the village community. As a Church school with a strong Christian ethos we are committed to doing the best for all of the children in our care, making everyone feel included and valued. We take pride in providing our pupils with a broad and engaging curriculum that makes the most of our amazing facilities. Children leave the school ready to take the next step in their schooling with confidence and enthusiasm, showing respect and consideration to those around them.
As a Newdigate family you will be welcomed and encouraged to build a strong and open relationship from the start, working with us to help your child reach their full potential.
We look forward to getting to know you more.
Mrs Paula Bliss, Headteacher
Our Value for this half-term is: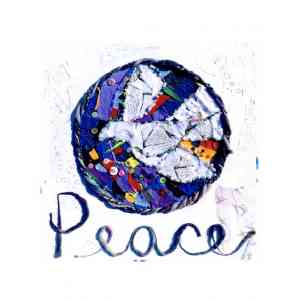 "We will make a peaceful school and world"
SAFEGUARDING
Newdigate CofE Infant School Safeguarding statement
Newdigate C of E Infant School recognises the important responsibility for Safeguarding and Promoting the Welfare of Children. The school's policy applies to the whole of the school's workforce, along with volunteers, governors, school club providers and any contractors working on the school site. In particular, Staff recruitment and selection - ensuring that all staff, volunteers etc. have been appropriately checked for their suitability, using the Safer Recruitment procedures. In addition:
Raising awareness of safeguarding issues and equipping children with the skills to keep them safe
Developing and implementing procedures and training for identifying and reporting cases, or suspected cases, of abuse
Supporting pupils who have been abused, in accordance with an agreed, child-centred plan
Establishing a safe and nurturing environment, free from discrimination or bullying, where children can learn and develop happily.
Sometimes we may need to share information and work in partnership with other agencies when there are concerns about a child's welfare. We will ensure that our concerns about our pupils are discussed with his/her parents/carers first, unless we have a reason to believe that such a move would be contrary to the child's welfare.
Our Designated Safeguarding Team is:
Lead - Mrs Paula Bliss, Headteacher
Deputy - Mrs Rachel Moon
On-line Safety - Mrs Gayle Priestley
ANTI-BULLYING POLICY
At Newdigate C of E Infant school we aim to provide a safe, caring and friendly environment for all our pupils to allow them to learn effectively, improve their life chances and help them maximise their potential within a Christian ethos. We would expect pupils to feel safe in school, including an understanding of the issues relating to safety, such as bullying. We also want them to feel confident to seek support from school should they feel unsafe. Our school values help children and adults understand how we should aim to live our lives and make better choices within and beyond our community.
The full policy can be found here -Anti-Bullying policy 2018
Anti-Bullying co-ordinator - Mrs Paula Bliss, Headteacher