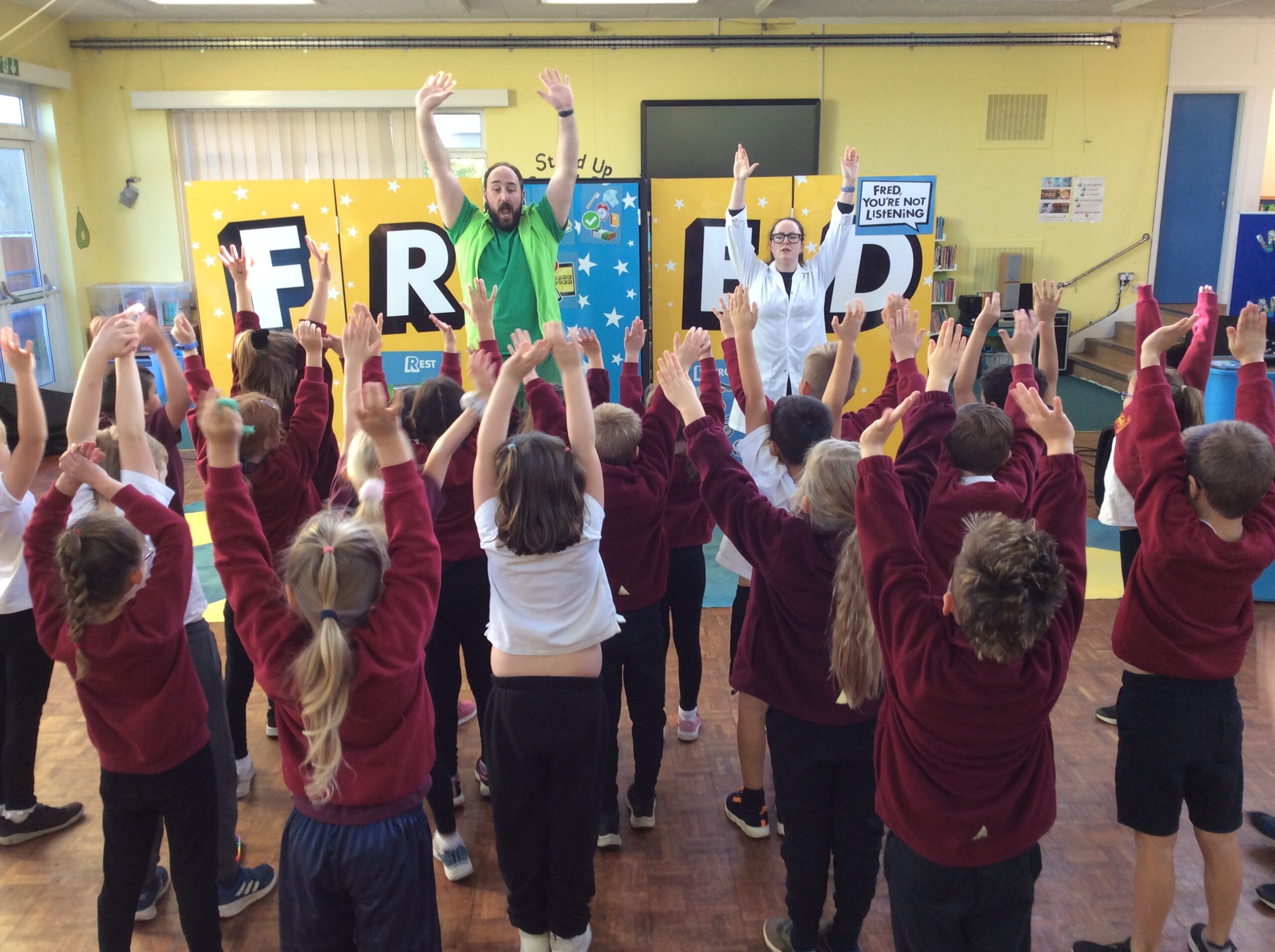 Last week we were lucky enough to have a visit from an NHS funded 'Fantastic FRED' show.
'The Fantastic FRED Experience is a FREE live performance-led mental health resource for primary aged children delivered by a team of trained actors.
Children are able to take part in a live, interactive and engaging performance delivered inside an immersive mobile classroom
Specifically designed to inform, equip and build resilience, it delivers simple, memorable and practical ways that young children can look after their mental health and explains the link between our physical and mental health.
The letters in FRED's name represent the areas of educational focus:
Food
Rest
Exercise
Devices
Managing time on digital devices
More information can be found at:
Home (thefantasticfredexperience.com)