Latest Posts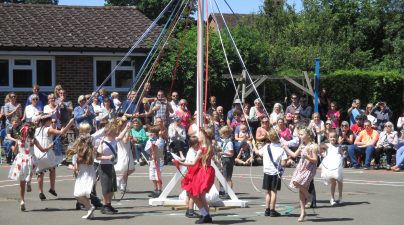 What an amazing day!  The children were incredible and as always rose to the occasion and were able to show us all how responsible, poised and co-ordinated they were. Being able to enjoy the delights of a quintessential village fete in the sunshine was the icing on the cake.  Huge thanks to everybody involved in
Read more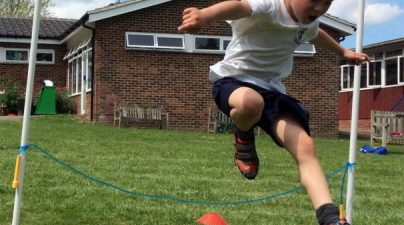 This weeks PE Lessons took place outside, making the most of the warm weather and the school field!
Read more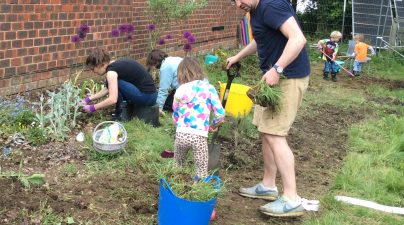 A huge thank you to all the volunteers who joined Mrs Martin in the 'Out & About' day on Saturday.  As always we had a very productive session and can now boast a stunning orchard area and sensory garden as well as keeping all our other outdoor areas up to scratch.  Some of you have
Read more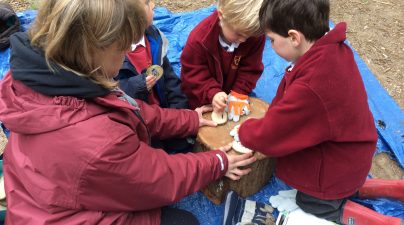 Reception were enjoying our wonderful outside areas around the school this morning, taking part in forest school, looking at the plant life, the insects and creatures and making wooden name discs
Read more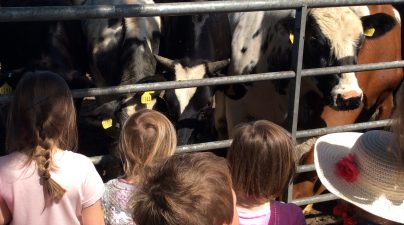 Reception spent an exciting morning at the Farm! To start the day off they made their own sandwich's at school to have with the picnic lunch and the class then set off on their walk to the farm.  The children met some of the resident farm animals and got to see the tractors and diggers
Read more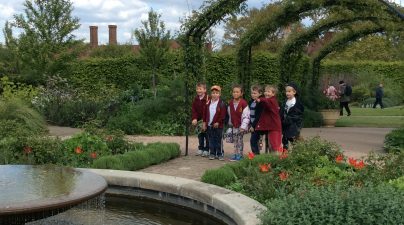 Our year 2's travelled to Wisley Gardens where they spent the day planting seeds, looking at the different parts and varieties of plants and enjoying the grounds of Wisley.  This visit will help the children with their science and also incorporates our terms topic "Dig it Up".
Read more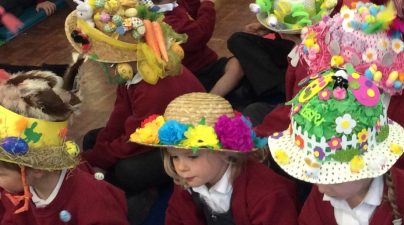 Newdigate school was awash with decorative Easter Bonnets on the last day of term, with an array of colours and designs. The children participated in the annual parade in school during the morning followed by a walk around the village to Deans Farm.
Read more
Yesterday the whole school enjoyed an invigorating day of skipping with Lee from "Skip Hop".  We held a presentation assembly at the end of the day with children from reception through to those in year 2 expertly demonstrating their new skipping skills
Read more