Latest Posts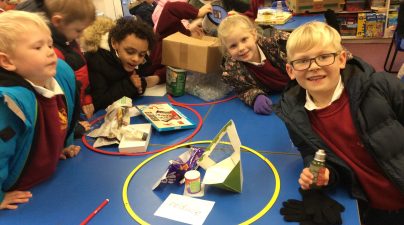 Wonders of the World Through asking the question 'How can we care for God's world?' we are looking at our beautiful world, from tiny velvet fragrant leaves, and minute bizarre insects to majestic trees. We are appreciating the many wonders in the world around us, and considering how we can help look to after it.
Read more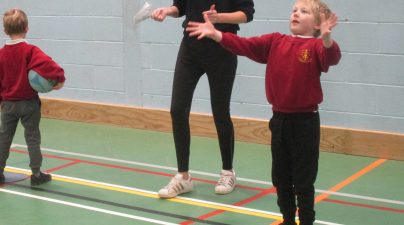 Year 2 spent an enjoyable and very energetic morning at the Ashcombe School taking part in a Multi Skills event competing against some of the other schools in the Dorking Schools partnership
Read more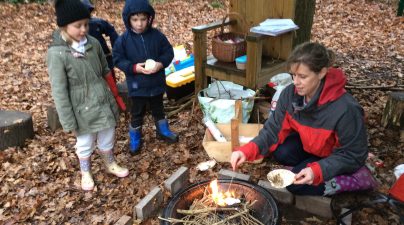 MOLES The Children have been learning how to build an upside down fire and how to manage risk around the fire. They are learning how to use the tools safely so that they can work with them independently. We whittled sticks with vegetable peelers and used them to toast marshmallows around the fire
Read more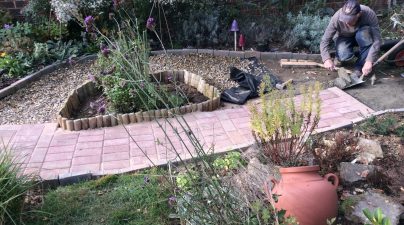 We had a beautifully Sunny (but cold!) Out and About morning on the 27th October, with many willing friends of the school turning out to help.   We managed to lay the path in the sensory garden and have a general tidy up of the areas around the school with a welcome tea break in
Read more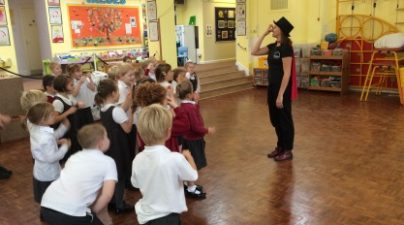 The children were enthused and excited to be given the opportunity to take part in a circus inspired drama workshop. This was kindly provided by "Perform".
Read more